What's new? & Current promotions

---
Don't miss out on contests, sales or my latest drawings by signing up for my newletter. Simply email with the subject line "subscribe"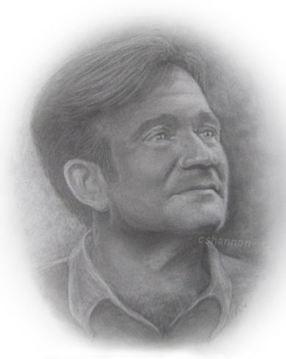 A tribute drawing of one of the most entertaining and multi-talented actor and humanitarian of my generation, the wonderful Robin Williams.
Latest completed pet portraits (click to enlarge)

---
Newly completed pet portraits being added weekly - come back soon or share with a friend!